Advance Acoustic Suspended Ceiling Panel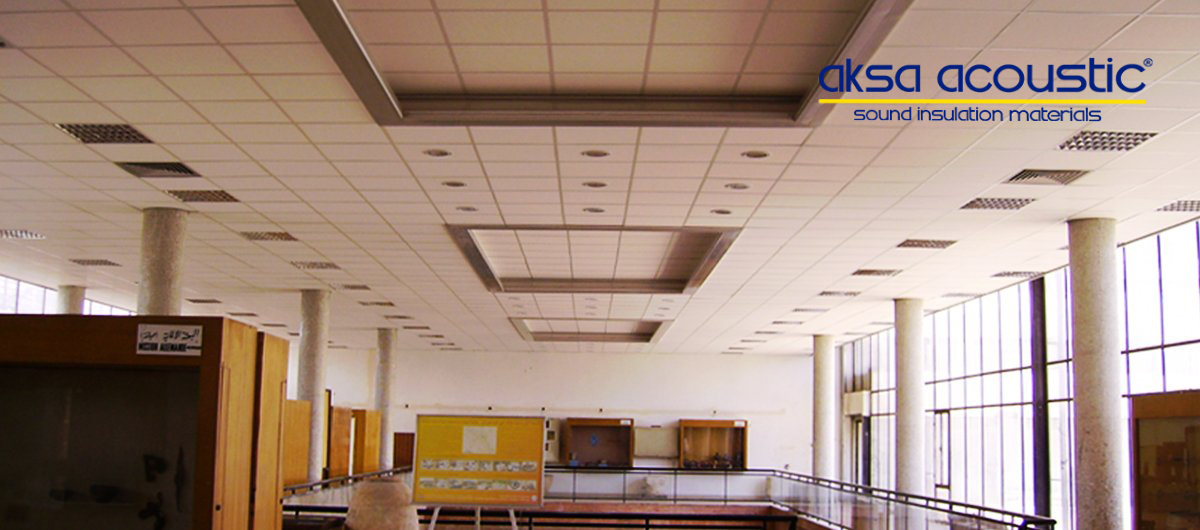 Acoustic Ceiling Panel
Acoustic ceiling panel covering produced by using high density glass wool covered with glass fiber textured backside glass fiber cloth for the decorative ceiling view with suspended ceiling panel. Edge details can be closed.
Usage areas
Acoustic Suspended Ceiling Panel meets all the standard requirements for application as well as fulfilling all necessary functions for acoustic ceilings while creating aesthetic and useful environments with suspended ceiling panels.
Application
The installation with Advance suspended ceiling panels should be left as far as possible during construction. 15 mm / 24 mm visible carrier system. To prevent contamination, clean, cotton gloves should be used during installation and replacement of plates.
As Aksa Acoustic Sound Insulation & Coating Materials Company we are producing our own brand acoustic screens. All about Acoustic Suspended Ceiling Panels and acoustic arrangement needings please feel free to call us : +90 216 592 93 16 or just visit our contact us p